Moving out of NTU hostel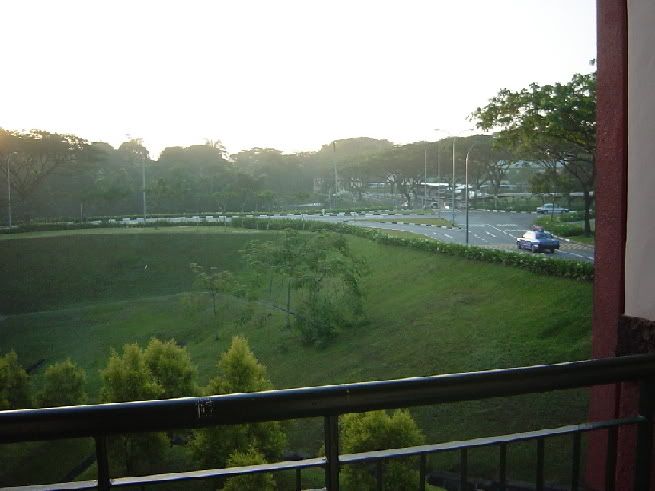 Today is the last day of my stay in my room in hall 8(41-4-767). It's been an unforgettable 2-year stay in my room. Oh, I felt so sad to leave it.
2 years ago, I was allocated the room. I did not apply for the room yet the random hostel allocation system had put me there. At first I was quite disappointed with it: it is an old hostel room with old furnitures. Old furnitures was the only complaint I had about my room, actually. Yet after sometimes, I realized that the room was just so perfect to me.
My hall had a strategic location, right in the middle between my school, canteen, and sport centre - the places that I visited often. In fact, it is only about 10 min walking distance to school, 5 min to canteen and 7 min to sport centre.
Within hall 8, my room was also strategic. It is close to kitchen, toilet, loundry room and bus stop. It has good view and quite windy. At night, if I want to do stargazing, I can just go outside and enjoy. Not forgetting to mention that hall 8's hall officers are welknown for their kindness - at the end I found them helpful when I needed to extend my stay in hall. The furniture replacement came quite late, at the last semester of my stay there. So, the last semester had become the perfect time of my stay there.
Dils note:
Just like other things that we had in live, we might at first dislike something that had been given to us - Not knowing how good actually the thing was for us.